Greetings from Yuhi no Ataruie
To people who travel like living.
ONSEN HOSTEL, which is a house with sunset, opened in February 2008 as a guest house of the Kita Kobushi group.
The land called Shiretoko is also known as the holy land of backpackers for a long time, and the building of house with sunset is originally renovated the Shiretoko Youth Hostel.
It is adjacent to the "Yuhidai", which is one of Shiretoko's eight spots with a splendid view and a space full of Shiretoko's original quiteness, where you can find the Shiretoko sunset villa, ONSEN HOSTEL.
Free wi-fi internet access is available for portable computers and tablets around the lobby and lounge. All guest rooms also have internet access.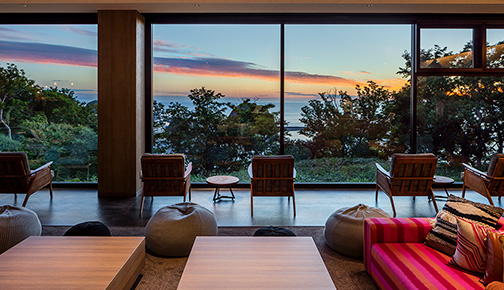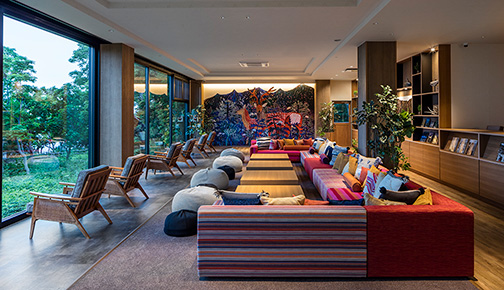 Ocean views from all rooms Enjoy breathtaking scenes of the Sea of Okhotsk
Offered in two types, each of our rooms offers breathtaking views of the sunset over the Sea of Okhotsk.
We invite you to enjoy a peaceful stay, with excellent privacy.
Japanese and Western Room
Room Facilities
Toilet, Vanity, Television, Heating and Cooling, Refrigerator (Unstocked), Telephone, Electric Kettle

✱ Two of our Japanese-Western Rooms include private baths. Please note that the other rooms do not have private baths.

In-Room Amenities
Bath Towels, Towels, Toothbrushes, Soap
All rooms and indoor areas are non-smoking.
✱ To offer the most possible privacy, our staff do not enter guest rooms during your stay.
✱ Futons are prepared in the closet. We ask that guests please set up the futons on their own.
FOOD
Joys of the sea, joys of the land
Savor the tastes of Shiretoko's seasons
Meals of great pleasure of traveling. We recommend you to have a meal at Café & Bar 334 in Northern Kobushi Shretoko Hotel & Resort, although it is good to cook in the kitchen.
Please enjoy the chef's dinner menu and sake with Shiretoko's special ingredients.

ONSEN

Bath Hall 'Yu Raku Yu'
Luxuriate in a natural hot spring bath over exceptional views.
Relax and wash away the fatigue of your journey.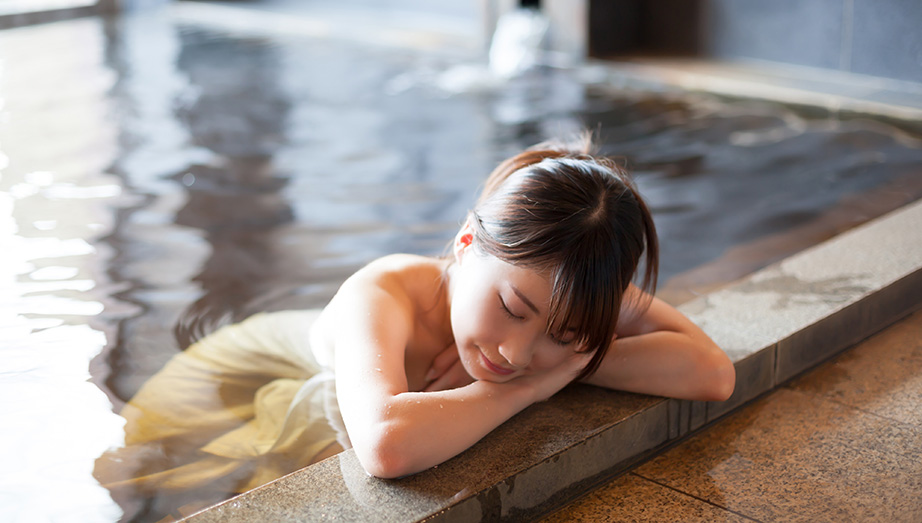 Staying Guests
15:00 - 9:00 overnight(Late night bathing allowed)
Day Bath Guests
15:00 - 21:00
Price : Adult ¥1,500 / Child ¥500 / baby free
Bath towel,face towel rental ¥300 (tax included).
✱ Day bathing may be cancelled or times may be changed if there are no prior reservations.
✱ Towel rentals available at charge.
Hot Spring Type and Effects

Natural Hot Spring (Recirculating Filter System)
Hot Spring Type: Sodium Chloride / Hydrogen Carbonate Spring
Effective For: Chills or poor circulation, chronic women's illnesses, neuralgic pain, muscle pain, joint pain, bruises, sprains
FACILITY
Relax and feel right at home on your holiday
Our spacious lobby invites relaxation, and includes a reading lounge with books about Shiretoko.
Stop by and learn about things to do in Shiretoko, or just sit down with a good book.


Basic Hotel Information

| | |
| --- | --- |
| CHECK-IN | 15:00 - 18:00 (Please contact us in advance if arriving past 18:00) |
| CHECK-OUT | 7:00 - 10:00 |
【Coin Laundry】

Adjacent to Hotel Parking Lot - 1 minute walk

Open

Summer Season Only (Mid June to Early October)

Hours

7:00 am to 9:00 pm

【Credit Card】

We accept credit card payments.

【Shuttle】

We offer a shuttle from Utoro Onsen Bus Terminal. (Please telephone upon arrival.)

【Parking】

23 vehicles (free of charge)
ACCESS
FROM AIRPORT

FROM STATION

FROM CAR
INSTAGRAM

Warning: file_get_contents(https://api.instagram.com/v1/users/self/media/recent?access_token=3282948894.b8efdab.55d68a3008ca413fa2f9ba2555b95165): failed to open stream: HTTP request failed! HTTP/1.1 404 Not Found in /home/kitakobushi/yuuhinoataruie.com/public_html/en/index.php on line 444
false